Walk at home - Charlotte & Juliette Castay
3 mai 2023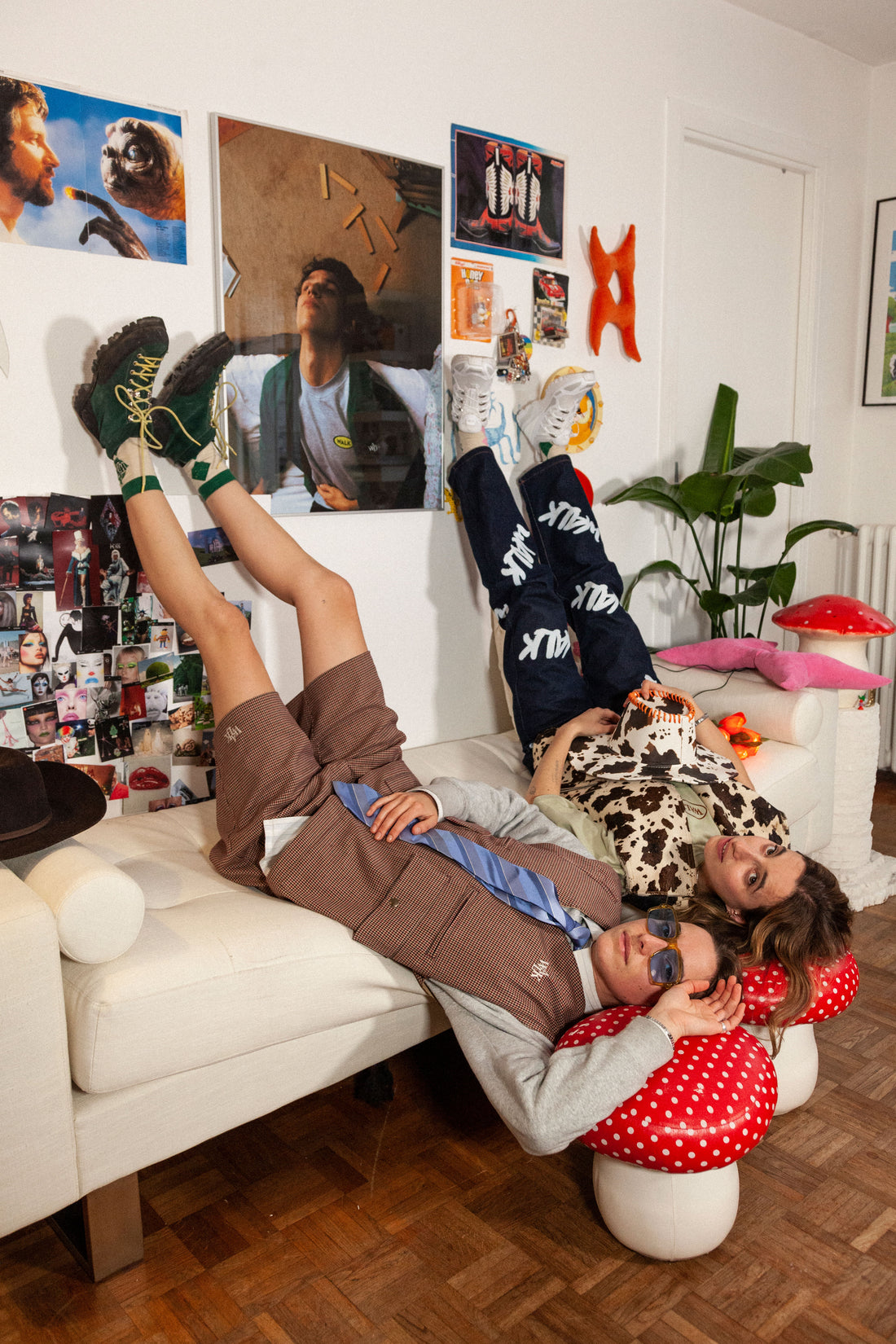 Cette lampe est particulière.
Elle représente plusieurs choses pour nous et surtout une « étape franchie ».

Quand on a commencé notre aventure de set designer à deux, on s'est promises qu'au premier gros projet avec lequel on mettrait un peu d'argent de côté, on se ferait plaisir et on s'offrirait une pièce de designer.

On avait loué ce lampadaire en vert pour la collection Walk in Paris « Je t'aime à la campagne » shooté avec Jeremy Soma. Quand on l'a eu devant nous on est tombées sous le charme.

Vite obsédées par elle, on va directement chercher le nom du designer (Guglielmo Berchicci) et fouiller tous les sites de seconde main pour voir s' il y en a pas une à vendre, histoire de rêver. Bingo après quelques alertes Leboncoin, elle est là, disponible et à Paris. On fonce, on contacte le mec, on va sur place le plus vite possible, il ne faut pas qu'elle nous passe sous le nez.

Il nous raconte qu'il l'a chinée dans un vide grenier parce qu'il la trouvait marrante, c'était devenu la veilleuse de sa fille. Elle a grandi, elle en a marre et il veut faire de la place, alors il la vend. On dit qu'on va en prendre soin, qu'on va la chérir.

Voilà elle est à nous, on a investi les premiers sous qu'on avait gagné avec notre petit business « Bazar Machin » où on vendait des objets qu'on chinait. On est fières. On a accompli un petit rêve et on l'a fait par nous même avec le fruit de notre travail. Sensation de satisfaction au maximum.

Since then, it's one of our favorite objects, and we put it on the cover of the Walk Tape vol.1 that we created. We wear it together.